If my blog has one consistent them, it is "Sorry I'm Late!" It appears that I start every post with some sort of apology regarding the tardiness of the content. Well, it is happening again. While I don't really care (at all) what you think, I just wanted to point out that this flaw is mostly regarding blog posting and not everything in my life.
Spring Break 2012 has come and gone. I participated this year with my wife, who received a brief hiatus from her teaching. Since my race season was to starting full swing shortly after, I let Mrs. Dub-Nine (Dub-16 if she hyphenated) pick where to go. Most people would pick someplace warm and tropical.
She chose the
Mall of America
in wonderful Minneapolis, Minnesota. She went once when she was younger and wanted to return. Now, I could spend hours explaining all of the dozens of store on four floors of this monstrosity, but I am going to focus on a single day of this vacation.
It was a chilly Wednesday, and after already getting a couple of hours of shopping in, we hopped on the
light rail
and rode to downtown
MPLS
.
From there it was a short hop via bus (which was free as part of our train ticket) to some random street corner. [ED: I got this cool free app called "CG Transit" which would tell you which train station, closest bus stop, ETA, and other stuff. Super useful]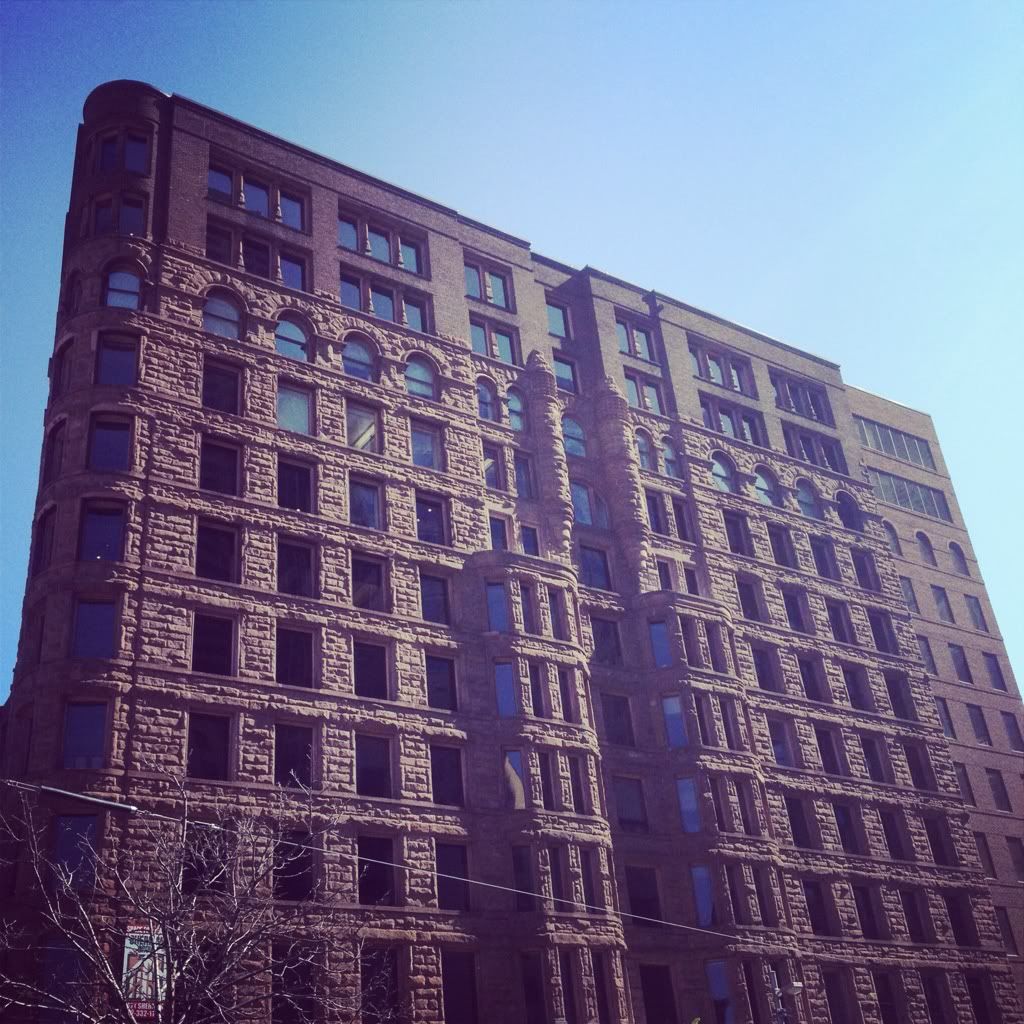 We walked one block amongst rows of houses, and out of a nondescript garage appears T6 Mark. That's right; we visited the
worldwide

headquarters

of Twin Six, who arguably make the coolest cycling, and cycling related gear

available

.

Really, isn't even that arguable, if you try to debate this point, you would be wrong.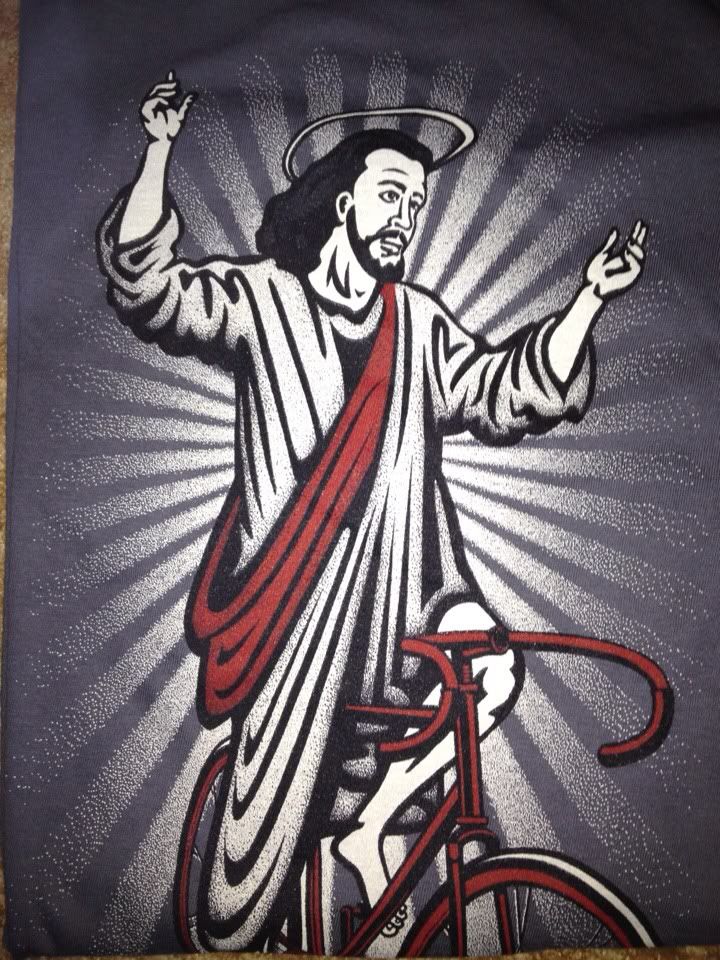 First thing, T6 Mark shows us around the building, including the racks and stacks of shirts, bottles, kits, and every other piece of gear they had available. Next, he asked if I liked pizza and beer! They had 3 huge pies delivered from
Pizzeria Lola
, and about 4 cases of beer brought in. For the next half hour we hung out, stuffed our faces with potato pizza, drank silos of
Grain Belt
beer, and talked shop. Even Brent Twin Six came out of his cubby to chat. [ED: Apparently, if you work there, you need to adopt a 'T6' or Twin Six moniker, which would be cool to be called "T6 W9"]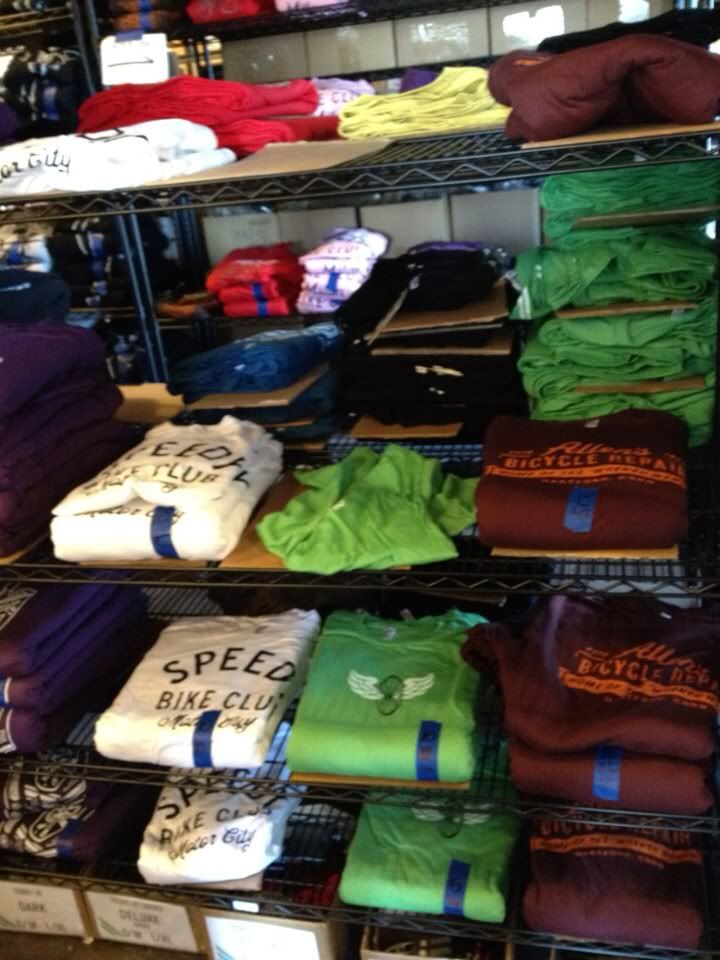 After the pizza, it was my time to shop. They set me loose to wander around and touch everything, pick out what I wanted and restock my closet. It was a good thing we flew in with only a carry on, because it limited me to a packable quantity. I left with a couple Tees, some socks, a new pair of their "
Three Quarters
", 2 one of a kind hats, and an OOP "
MPLS Bike Love
" jersey.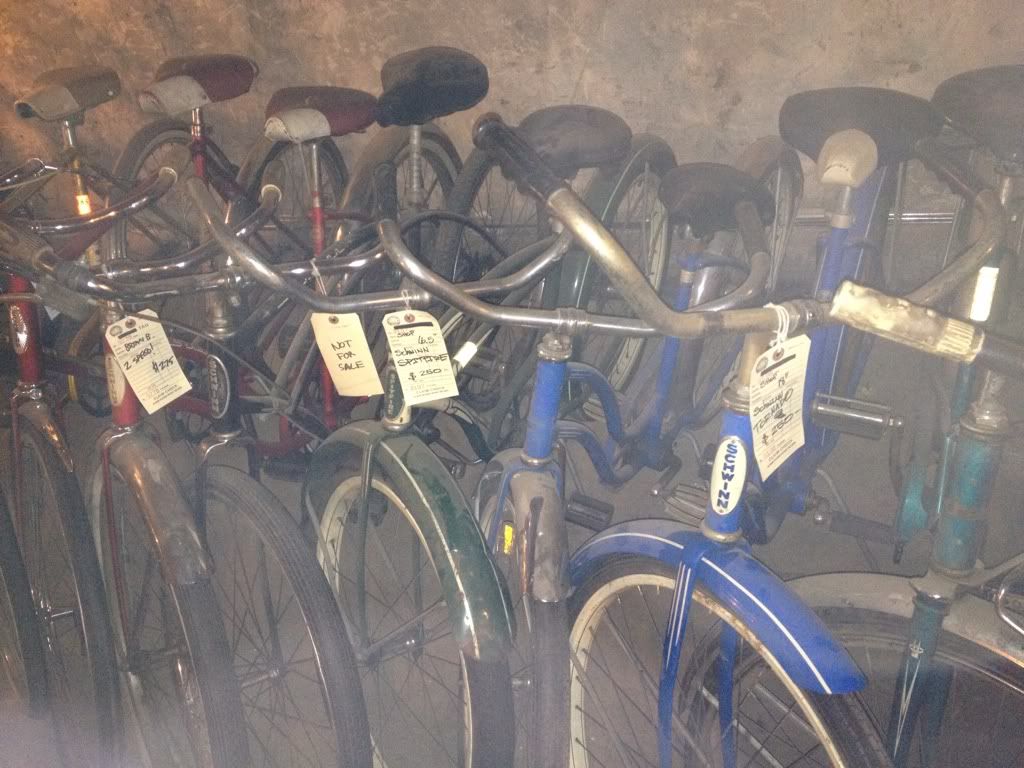 We sent our goodbyes, and Brent Twin Six (so formal, this guy) sent us to
One On One
bike shop to wander through the dungeon/museum/bike graveyard. It was cool to see piles of old bikes, and bins of old components. You could bring back any old steed from down there. We had a cappuccino (from their custom painted celeste blue Italian espresso machine) and talked bikes before heading back to our hotel.
It was great to spend an afternoon with the folks from T6 (Brent, Mark, Megan, the guy whose name I don't remember, and the other guy) and see how much these folk truly enjoy what they do, and embrace all aspects of cycling. I had a fantastic time (Mrs. W9 as well) and I am looking forward to our next trip to the mall, so we hang out again!